It is only fitting that a first blog post be all about me. The goal here though is to not be long-winded. So I will summarize the relevant bits that matter.
As of the writing of this post, I am 30 years old and I live in Chicago, Illinois. The official title I currently hold is Information Security Engineer, however, my title does not hold every aspect of what I do where I work. I currently work for Walsh Construction, a large North American contractor (value: $6bil). We have roughly 4,000 users and are a complete Microsoft customer, including full E5 stack. Walsh Construction sits on a few advisory boards for Microsoft as well and conducts a good amount of private previews of their products and aids in their designs and feature-sets. This gives me a lot of valuable insight that I am hoping to share with everyone else.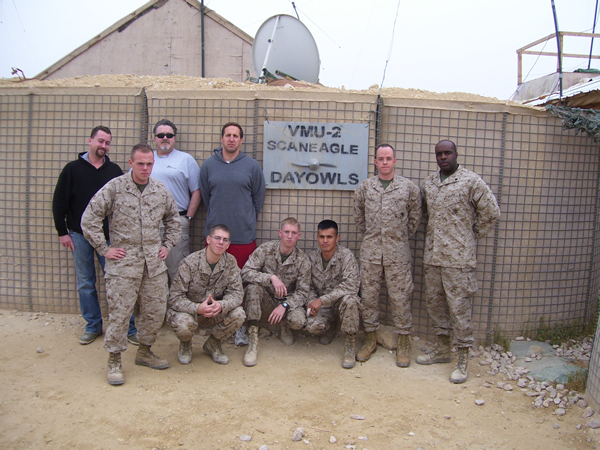 My job life started young, however, my professional life started at 17 when I joined the United States Marine Corps (I'm the farthest left one crouching). During my years in the Marines, I was an 0231 – Intelligence Specialist. I worked for numerous units, most notably being MACG-28 and then worked for the G2 for 2nd MAW at MCAS Cherry Point and finally with VMU-2. I deployed twice to Iraq (2007: Al Qa'im and 2008: Al Taqaddum) with VMU-2 for ISR missions. What that means in laymen terms is that I was the intelligence analyst during drone missions. I told the drone pilots where to fly and what to look at as well as took photos, called in patrols or jets, relayed information to ground units, and wrote up mission reports on findings.
After the military, I worked at Best Buy Geek Squad, worked briefly for an Avaya reseller/installer, and then moved to Walsh Construction where I started on the help desk as an intern while attending school for my Bachelor of Applied Science in Information Systems Security. After graduating, I moved to the Infrastructure team of my organization as a Network Infrastructure Engineer. Finally, I am where I am now. In our organization, cybersecurity falls under the infrastructure team for the time being while it matures within the organization.
As previously stated, my title says engineer, however, I have a unique aspect of being in a large organization with a small cybersecurity personnel footprint. Due to this, I aid in cybersecurity architecture, testing, implementation, and operationalization. I also currently am in charge of writing our cybersecurity policy. So I do everything from analyst work through writing policy that dictates how cybersecurity will exist in the environment.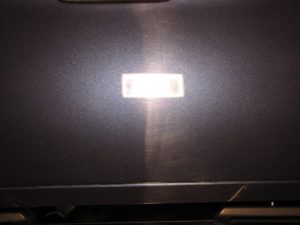 In addition to my professional life, I also own an automotive detailing business called Chicago's Dedicated Auto Detailing (Chicago's DAD). I also am a moderator of the largest unbiased automotive detailing forum in the world over at r/autodetailing. I believe a lot transcends between automotive detailing and cybersecurity. The blend of taking an environment that has been used by differing people and shows its changes over the years and correcting that utilizing differing processes, methods, and time are very similar at a high level.
For fun, I enjoy working out, eating at new Chicagoland restaurants, playing video games (WoW, Fallout), and range shooting.
All of this experience and my current position and dedication to cybersecurity has given me a lot of unique perspectives and I feel compelled to share my experiences to help others. That is why I am starting this blog. In the near future, I am looking to achieve my CISSP as well as obtain a graduate degree in cybersecurity. There will be no set cadence for writing, but you can find out every time I make a new post by following me on Twitter. I look forward to sharing a lot that I have learned and how to achieve cybersecurity maturity within an organization. I understand not everything may apply, but hopefully something helps.
As always, please critique me. I value learning. So, if I am wrong or my article could include more or be better worded, please leave a comment and let me know! I look forward to seeing you around!