While Frank McGovern is still growing his career, he has been involved in numerous press articles and podcasts.
Interested in including Frank in a piece you're working on? You can find his contact information here.
---
Videos
Security Happy Hour
Cyber Warrior Studios
November 2020
---
Podcasts
Veriato Insider
5 April 2021
Revisiting 5 Concerning Cyber Trends And Statistics Over The Past Year
CYDEFE Podcast
Episode 25
September 2020
Episode 25 The One With Frank McGovern — CyDefe
#10QPresents Podcast
Episode 39
August 2020
E039: FrankMcG by #10QPresents
---
Web Features and Press
Tribe of Hackers Blue Team
Marcus J. Carey and Jennifer Jin
Wiley, 2020, Page 170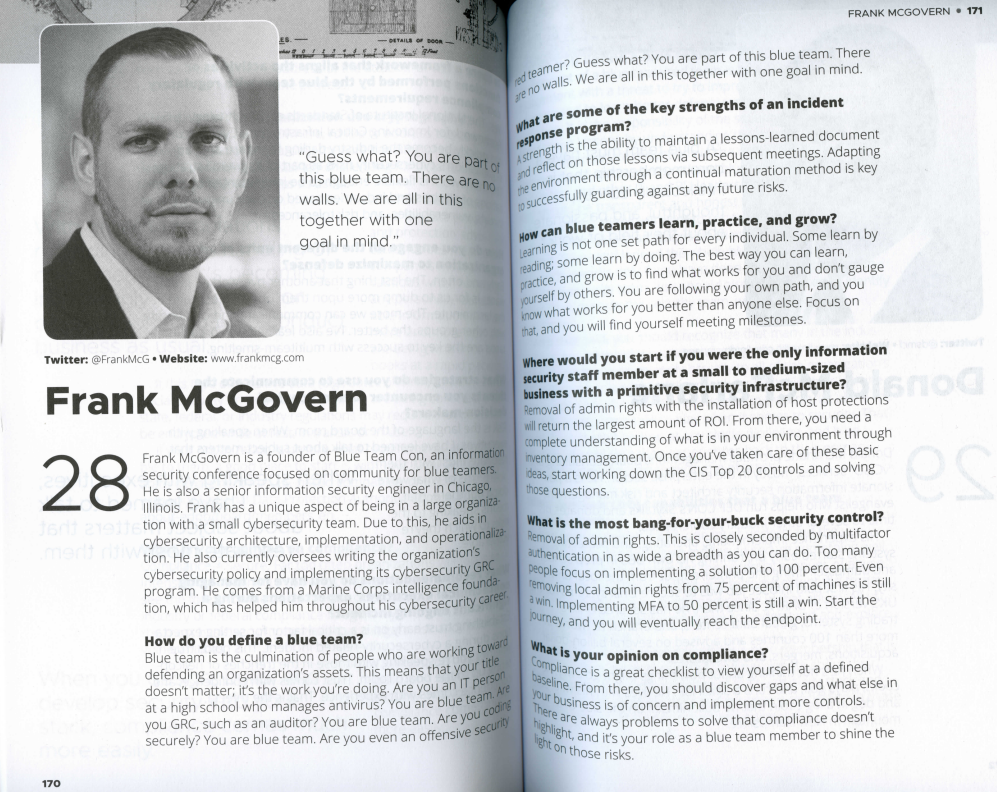 CSOOnline.com
Steve Ragan
October 2017
Scammers sent follow-up emails in Office 365 phishing campaign
---
Presentations
SeaSec East
January 2021
Presented on Purchased Microsoft 365 E5, Now What? post to attendees.
---